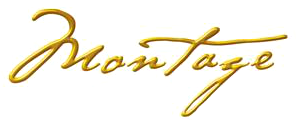 THE ART OF MONTAGE WEDDINGS
Choosing the location for your special day is one of life's most memorable decisions. As you embark on the next chapter of your lives together, you are not just planning one moment, but a lifetime of unforgettable memories.
At Montage Hotels & Resorts, our event and wedding specialists will help you create a celebration as one of a kind as you are. From the early planning phases to the moment you say "I Do", nothing inspires us more than bringing your wedding dreams to life.
Offering the finest in service, event planning and accommodations, the wedding of your dreams can be as unforgettable as each of our breathtaking settings venues. Our destinations inspire once-in-a-lifetime romantic memories, the perfect setting to exchange vows and celebrate in the company of family and friends.
ROMANTIC LOCATIONS
Each of our wedding venues are as unique as the celebrations they host. From the legendary shores of Hawaii to the Lowcountry of South Carolina, our locations offer a one of a kind experience with a true sense of place. No matter the size, style or theme, Montage Hotels & Resorts looks forward to the opportunity to help create the perfect canvas for your most memorable day.
PLANNING YOUR EXTRAORDINARY CELEBRATION
Our experienced team of event specialists is dedicated to ensuring your special day is an unforgettable celebration. Personalized service is at the heart of the Montage experience and we are committed to providing you and your guests the highest level of attention. Let us collaborate with you to create an experience inspired by your tale of romance.
CATERING AND ACCOMMODATIONS
Our culinary artists will surprise and delight you and your guests with creative menus, wine pairings, custom wedding cakes and more. Rehearsal dinners, bridal showers, groom's parties and wedding brunches can also reflect the theme you select for your wedding reception. We also assist with planning every aspect of the perfect experience including spa treatments, salon services, recreational outings, photography, video services, and more.
Your guests will enjoy impeccable hospitality and the finest amenities available during their stay. Each resort is authentic and true to its surroundings, reflecting a true sense of place.
Contact us to experience the art of Montage Weddings, let us make your wedding dreams come true.