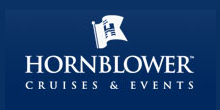 WHERE COUPLES VOW TO NAVIGATE LIFE TOGETHER
When you're ready to embark upon your future with the person you love most, we're ready to make it everything you're dreaming of. We invite you to exchange vows in one of the most beautiful settings in the world, on the glittering water in the golden light of the setting sun—or under a canopy of stars. We offer a range of options to fit every budget, from intimate gatherings to entirely custom weddings. Whatever you choose, we'll take care of every detail, so you can relax and have the experience of a lifetime.
If you have a special vision for your wedding, this customized package is perfect. Our professional event planners help you plan every detail, from the décor to the menu to the cake. Then they make sure that your day goes exactly as planned—so you and your guests can enjoy the experience without worrying about a thing.
CONTACT INFORMATION