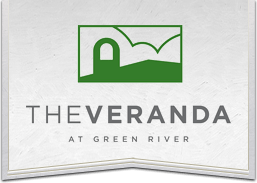 THE VERANDA at GREEN RIVER
The Veranda at Green River is a Wedding and Special Event Facility with breathtaking views of the nearby Santa Ana Mountain Range and proximity unlike any other in the area. With borders of the property in Orange, San Bernardino, and Riverside counties, it makes the Veranda the perfect meeting point for spread out guests.
Conveniently located in the Tri County area of Orange County, San Bernardino, and Riverside counties,The Veranda at Green River provides the perfect wedding experience for any couple. Whether you dream of a Grand Gala or an intimate setting for your closest family and friends, our team of professionals will ensure that every detail and need will be attended to with the utmost care and attention to detail.
Our magnificent wedding packages offer a variety of options and each one is equally customizable as it is affordable. Our guests love this feature and it really adds to the uniqueness of your experience. Along side our preferred vendors we can do just about anything to make your wedding here at the Veranda one that you and your guests will never forget.
The wedding professionals here at the Veranda will take away much of the stress and hassle of planning your big day. Our business is to put a smile on our guests face and make sure it stays there throughout the planning process and long after their wedding day here. From our award winning food and beverage to our top-notch customer service, we here at the Veranda look forward to making your special day everything you always have hoped it would be.
Take a look at our packages and you will be amazed at what we can do for you. Then look at our pricing and compare our services to other venues you are considering. Once you have done this, please contact us and come and see our beautiful ceremony site and banquet rooms. We know once you do, you will be one step closer to having the delightful wedding experience you have always dreamed of.